What's happening?
The UK Government drive to create a more sustainable future within the building and construction industries will take a huge leap forward in the coming weeks with the introduction in England of the latest version of The Building Regulations Part L .
Installations in Scotland, Northern Ireland and Wales are currently not affected by this change.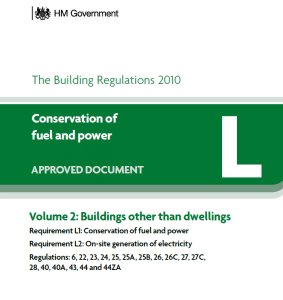 While most of the industry will be looking at the changes to new build projects there are some significant changes also to replacement gas fired products. Of particular note is that as of the 15th June 2022 there will be restrictions on certain direct-gas fired water heaters due to an uplift in the minimum efficiency requirements required.
The most recent updates mean that the minimum heat generator seasonal efficiency for direct gas-fired water heaters will be 91% for natural gas and 92% for LPG.
Put simply this means that like for like replacements with non-condensing water heaters will only be possible in England in specific circumstances, to be determined and approved by local building control.
Affected models within the Lochinvar range will be the CHL and the Knight Low Nox.
Alternatives
A replacement fixed building service should be at least as efficient as the value set out in Section 6 of the approved Part L document and should comply with either of the following;
Use the same fuel as the service being replaced and have an efficiency that is not worse than that of the service being replaced.
Use a different fuel than the service being replaced. The system should both:
Not produce more CO2 emissions per kWh of heat than the appliance being replaced
Not have a higher primary energy demand per kWh of heat than the appliance being replaced.
For projects where the installation of a condensing alternative is possible Lochinvar have a wide condensing range suitable for all applications such as the EcoCharger, EcoSable and EcoSword.
Flue Considerations
For installs limited by factors such as flue restrictions, our Cavalier Electric and Squire Indirect Ranges provide an easy alternative for your hot water requirements.
At Lochinvar we have the knowledge and expertise in-house to be able to help and support our customers with a wide range of in-stock alternatives. Please note Lochinvar will continue to stock the CHL range of low NOx non-condensing water heaters.
Contact your local Area Sales Manager for help and guidance on your next project.