The importance of Commissioning & Maintenance
22 June 2020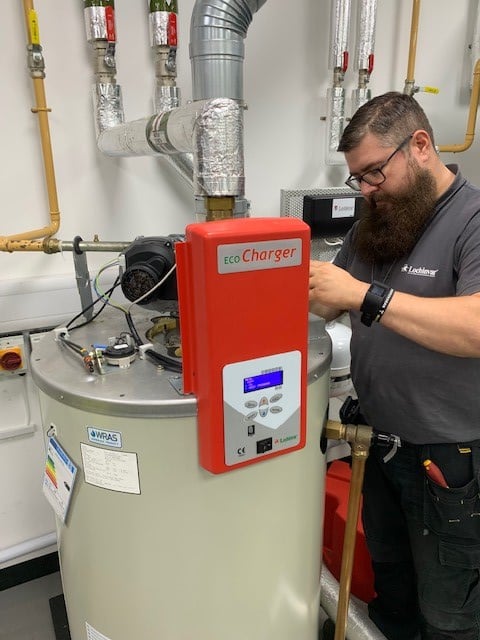 Our Technical support team can provide assistance with a variety of after sales services to ensure that your Lochinvar products operate safely, reliably and at optimum efficiency.
In addition to providing telephone/email support, our employed Service technicians can provide site-based services include Commissioning, routine Maintenance and Repairs.
Commissioning
There are many benefits in commissioning new products; it identifies any problems at the earliest possible stage, which will in turn prevent disruption to heating/hot water supply and the cost of any corrective action.
Commissioning will also test installations for safety; preventing issues such as potential gas escape or CO poisoning, so will help businesses to comply with the legal obligations of keeping building occupants and visitors safe.
The cost of commissioning varies depending upon product type; for details please contact us.
Routine maintenance / Repairs
Our Service technicians are happy to do maintenance or repair visits for end users, or alternatively we can provide support to your own Gas Safe registered contractor, buy providing maintenance instructions and service kits.
Periodic servicing is of importance for many reasons; details of the required servicing frequency is available in the Installation, Commissioning and Maintenance manual, and these can be located at the relevant product page.
There are many reasons why periodic servicing is important, including the following:
Safety – Potential issues can be identified
Efficiency – Maintains high efficiency of products
Reliability – Servicing helps to reduce faults, disruption to heating/hot water supply and prolongs product life
Warranty – Most manufacturer warranties require a maintenance regime
Audit trail – Lochinvar Ltd. maintenance work is followed up with a detailed service report
For further information or assistance, please email technicalsupport@lochinvar.ltd.uk