We are absolutely delighted to announce that our Amicus AquaStore has been announced as a finalist for two awards by leading industry publications, HVR News and H&V News.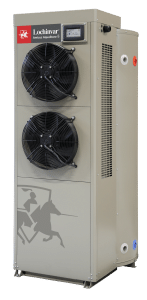 Launched in 2022 the Amicus AquaStore is the UK's most powerful heat pump water heater and is widely used in warehouses, industrial units, hotels, educational facilities, local authorities and the NHS across the UK.
HVR News Awards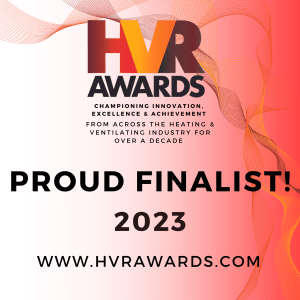 The HVR News awards has taken place annually for over a decade and this year sees Lochinvar's Amicus AquaStore as a finalist in the Commercial/ Industrial Heating Product of the Year category.
With its years of experience, the HVR Awards has developed a process that ensures only the very best take home an accolade and established itself as a highly respected platform for recognition and its trophies – the affectionately known 'Flameys' – are instantly recognisable and highly coveted by all.
The awards will take place on Thursday 5th October at The Chelsea Harbour Hotel, London where manufacturers from across the industry will come together to recognise innovation across the HVAC sector.
H&V News Awards

In addition, the Amicus AquaStore is also a finalist within the Commercial HVAC Product of the Year – Heat Pump Innovation category at the H&V News awards.
The H&V News awards have been operating for all most 30 years and has established itself as well-respected accolade within the industry.
The awards will take place on Thursday 23rd November at The Hilton Metropole, London.
Representatives from Lochinvar will be in attendance at both events so please be sure to come and say hello!